News update for June 2021
Over the last few months we've been carrying on our research by testing for COVID19 in schools. We have also started our substudy research and Household study. We have recruited some more schools, and are looking at whether we can measure antibodies for COVID19, as well as current infection.
What have we been doing recently?
The CoMMinS team has collaborated with IRIS (Institute for Research in Schools) to create curriculum-linked science lessons for KS3, KS4 and KS5. In the lessons, students will apply their science knowledge to the Covid-19 pandemic, discover STEM career possibilities, and apply mathematical principles to better understand the Covid-19 data available. There are two sets of resources for each key stage, each including a presentation, teacher notes, and student worksheets. The resources are suitable for both home and classroom learning.
We have updated the CoMMinS website with news of all the different part of the study.
We received ethical approval to do an evaluation of rapid testing in schools. The aim of this was to help schools manage the process of rapid testing that has been recommended by the government. We have collected the data and the next stage will be to analyse it. There were no positive results from 280 pupils that took part, but we will be analysing how the school found using the tests.
What have we found out so far?
Some members of the team led by Professor Sarah Lewis published a pre-print article which looks at Risk of death among teachers in England and Wales during the Covid19 pandemic. It found weak evidence that secondary school teachers (in particular females) may have a slightly higher risk of dying from Covid19, but compared to many other occupations their risk is low. The paper has not yet been peer reviewed.
Professor Lewis and colleagues also published an editorial in the British Medical Journal, Closing schools is not evidence based and harms children.
Despite having tested over 1,800 people in primary, secondary and special educational needs schools over several months, we have yet to find a positive test result in the study. However we will be getting useful data on antibody levels in each school.
School Life study
The purpose of the School Life sub-study is to investigate the mental wellbeing of pupils and staff as they adapt to school life during COVID-19. Since January 2021, we have been inviting CoMMinS study secondary schools to take part.
We have been interviewing school staff and pupils remotely (by phone or Zoom) and have so far completed 15 staff interviews (1:1) and 9 pupil interviews (n=13 pupils in total) in 4 Bristol secondary schools.
We are in the process of analysing the data collected so far and will share findings from the staff interviews in an interim report to schools in the next couple of weeks.
Germ Defence study
Germ Defence is a website designed to help people protect themselves and people around them from viruses like COVID-19. Since February 2021, we have been inviting students, school staff and parents to help us make some changes to Germ Defence so that it can be used more widely and help reduce the spread of Coronavirus and other viruses in schools and homes; feedback received so far has been both positive and helpful.
We have now completed 23 interviews with 6 students, 7 teachers, and 10 parents so thank you to all the schools who have helped us reach these people. We are continuing to work with schools to help us reach more students, school staff and parents so please see Germ Defence study information and email germ-defence-schools@bristol.ac.uk if you would like to be involved.
By the Autumn, we hope to have a completed version of Germ Defence for schools and households to use.
Household study – volunteers needed
Despite the lifting of restrictions and the successful vaccination programme, CoMMinS remains important so we can understand the pandemic and to prevent any future outbreaks.
Voluntary saliva sampling is now being extended from these schools to include households of individuals who have received any kind of positive test result within the last 5 days (households have to have a connection to a Bristol school, either through a pupil or a member if staff who attends any school within the city).
Bristol City Council will be further supporting this study by asking any Bristol school, that notifies their duty desk of a positive Covid-19 case, to consider forwarding CoMMinS study information to any family affected, so that volunteers can sign up within 5 days of a positive test result.
Households will be offered £25 of online shopping vouchers as a thank you for participating in the study. If you have any questions about household testing, please see Household study information.
Forthcoming activity
Over the summer we hope to:
Speak to the research funder to see if we can extend the project and carry on our research until the end of the year.
Running totals (to 07 June 2021)
| | |
| --- | --- |
| | Total |
| Number of schools signed up to take part | 17 |
| Number of staff tested | 559 |
| Number of secondary pupils tested | 767 |
| Number of primary pupils tested | 507 |
Stay up to date:
Check out the CoMMinS website for study news.
Please get in touch with us if you have any questions: BVC-coordinators@bristol.ac.uk.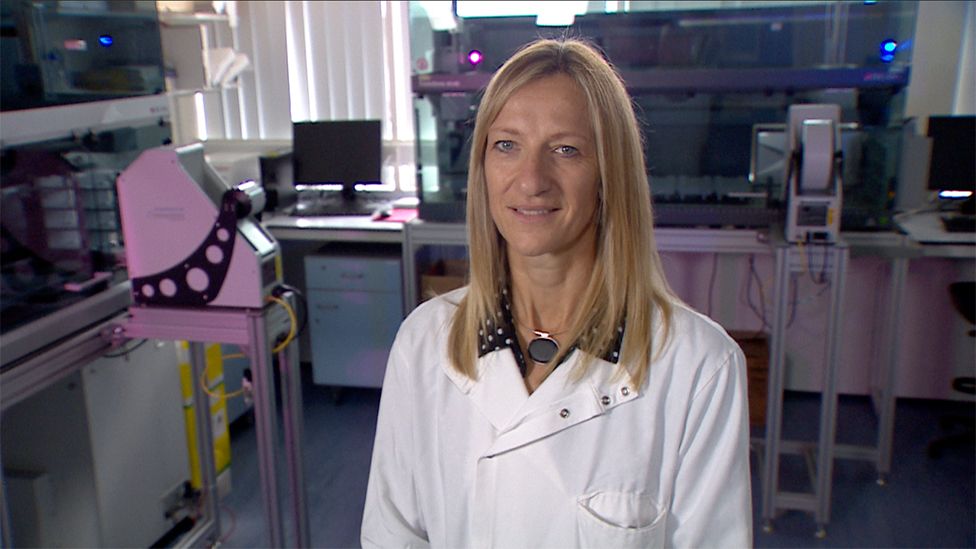 Best wishes,
Caroline and the CoMMinS team